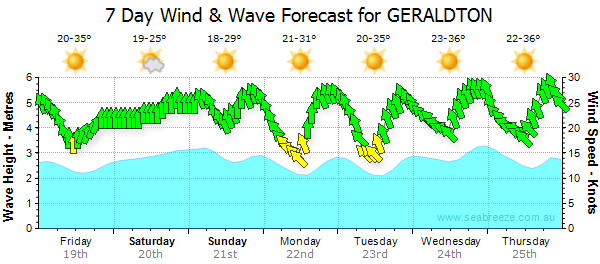 Windy? Yep.

True to form, the Windy West has been living up to its reputation this summer.
Although we did get off to a rather late start, it's all happening now. Our new Drummond Cove/Coronation Beach weather station has now been running trouble-free for a couple of weeks.
You can check it out here or go to "West Oz" on the drop-down menu on the home page.
Working on a few enhancements to the display to make it a bit easier to read — any feedback or suggestions most appreciated!
Thanks for visiting, and let us know if you need any advice for travel plans or kiting spots in the MidWest to Northwest of WA.
Cheers,
Rob