I've had the pleasure of begin across Dave's carbon kite buggies since initial conception. The first buggy was simply awesome and an engineering marvel to me being all in carbon. We had an opportunity to test out the old one a while back in some seriously stupid wind at Stockton. That was a long while ago now and Dave has progressed to version 2 of the new buggy. Named the H-BOMB this thing is a serious bit of kit!
Dave's attention to detail is outstanding, the build quality and level of thought shows when you get up close to this thing. This is no toy, its a serious bit of kit!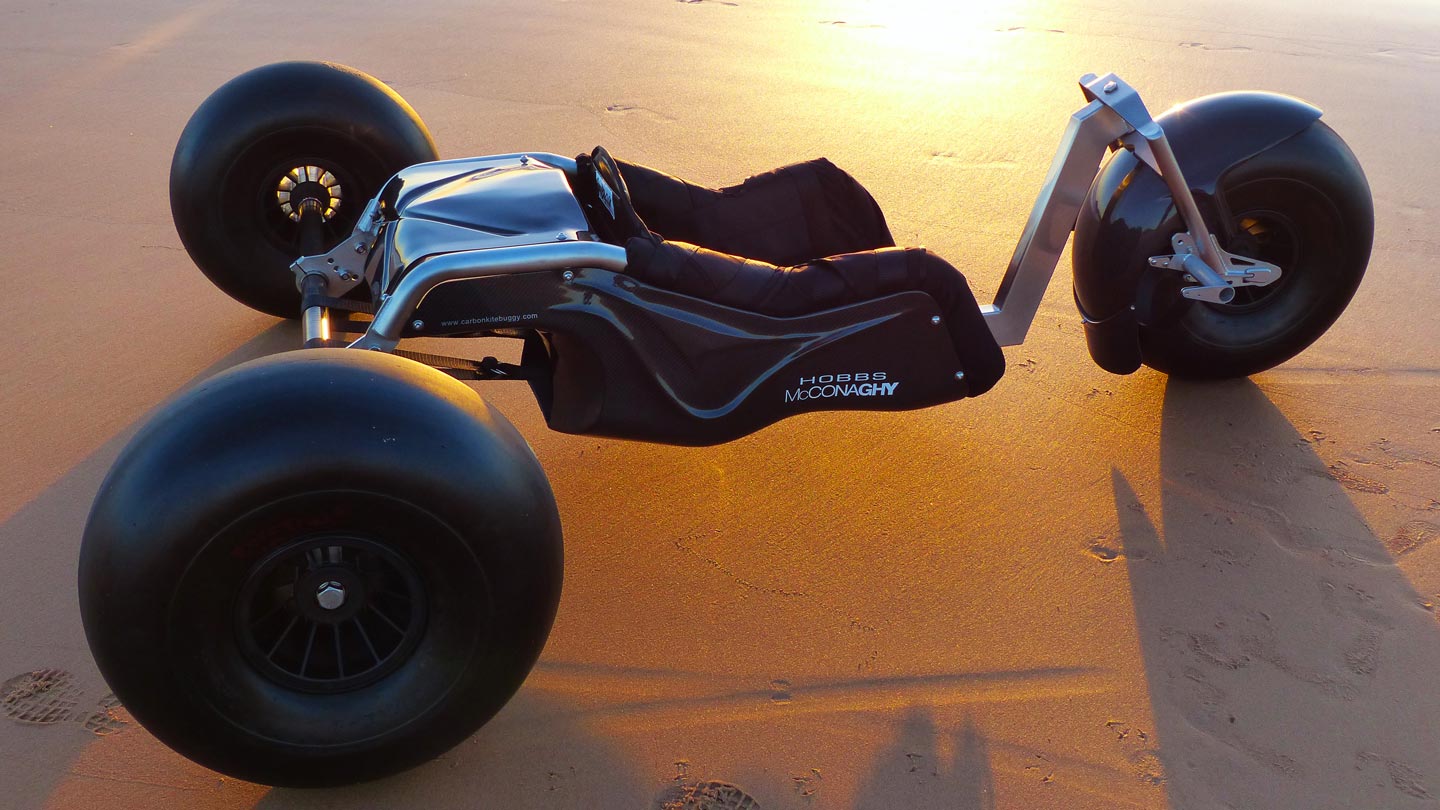 So what's changed? Well, a lot! Gone is the carbon backbone replaced with a stainless frame member that is adjustable in length so lanky / short can fit snugly into it. The seat unit has seen a total redesign, still in keeping with the originals looks its carbon on the outside with a custom made webbing seat on the inside supported by hand crafted stainless tubes. I believe the seat is also adjustable for width when you order so thats every dimension of pilot catered for. Other tweaks to the front end for simplicity and reliability have been made and the rear end mounts have had a tidy up with full adjustability for ride height.
Optional fat or skinny wheels for hard / soft sand are available and best of all it breaks down quickly for easy transport.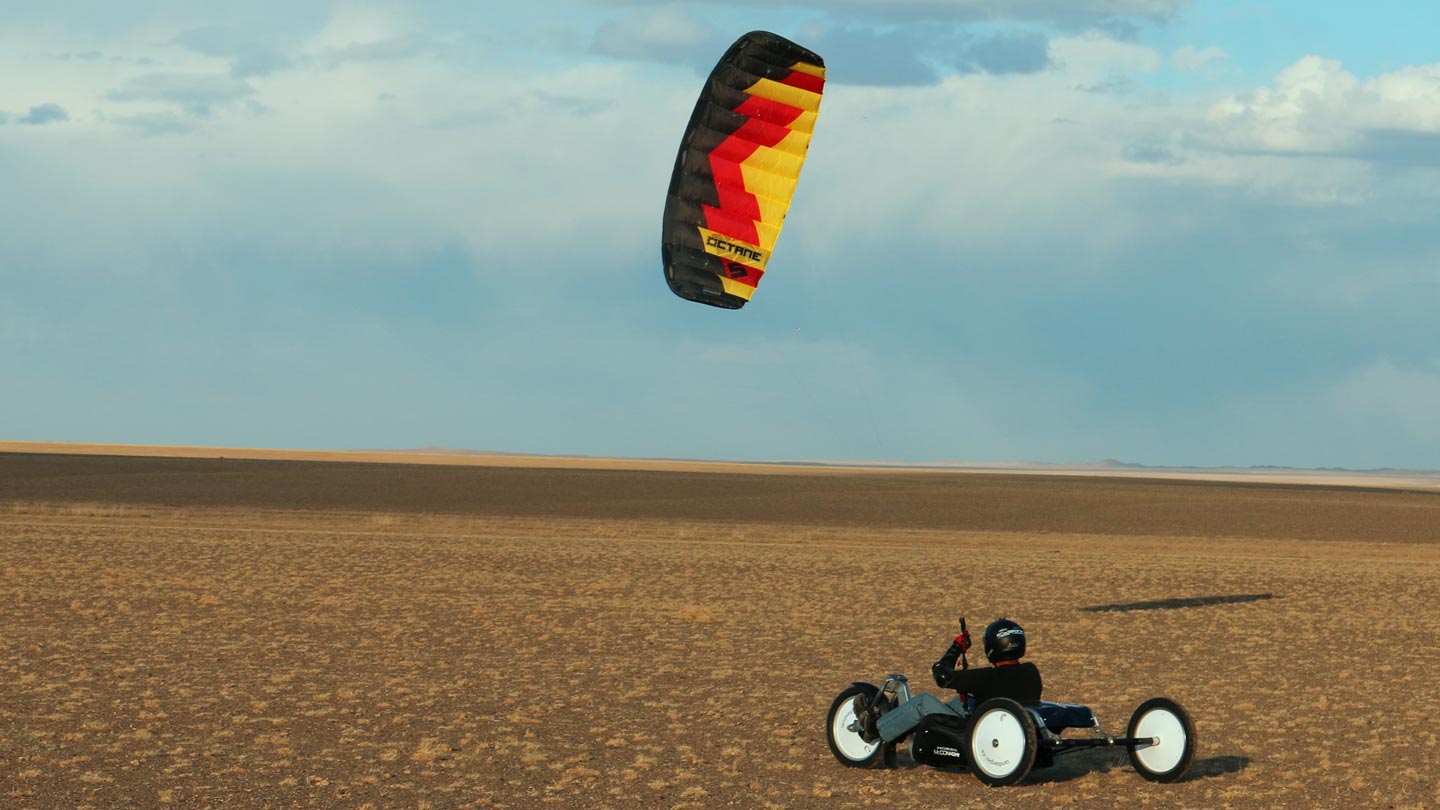 Now I'm a pretty good kiter but I'm no buggy pilot. But word on the beach is this thing is purpose built to GO FAST, and I like fast. Above is an exclusive kitesurfing.com.au pic of the buggy in action during testing in the Gobi Desert.
Well done Dave for knocking out such an awesome bit of kit! Can't wait to have a go soon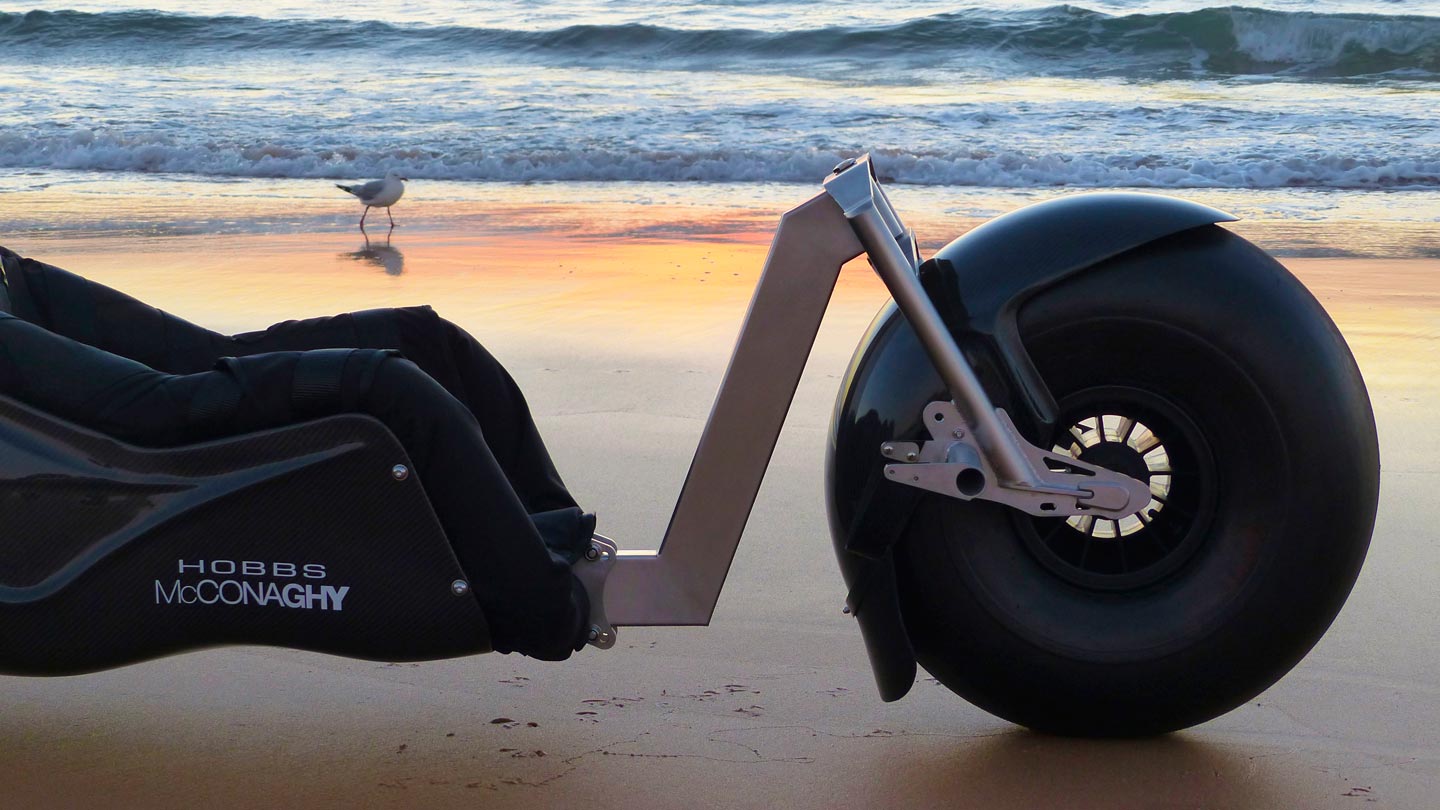 For more information check out http://www.carbonkitebuggy.com/ We are proud that this has been developed and made on the Northern Beaches of Sydney!