Have you seen the forecast for the next week? Its looking pretty crazy! There is only one problem. Sydney sucks in a west to southwest breeze!! There are a few local options like Boat Harbor but to make the most of it you are probably going to need to get right outta dodge and hit some classic winter kite spots.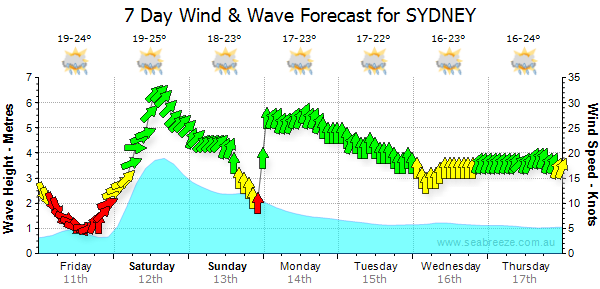 The lakes at The Entrance can offer super flat conditions. Usually quite gusty but epic none the less. Launching can be sketchy off the grass and near the trees but its a great spot.
Hawks Nest also offers awesome, slightly safer conditions. The big bay keeps the chop down and will usually give you somewhere to wash up if there is an issue.
The only issue is school holidays and easter and all that jazz. Traffic will be a nightmare and accommodation will be expensive.
But there are your 2 best options. I know where I'm going!
If anyone is keen let me know.